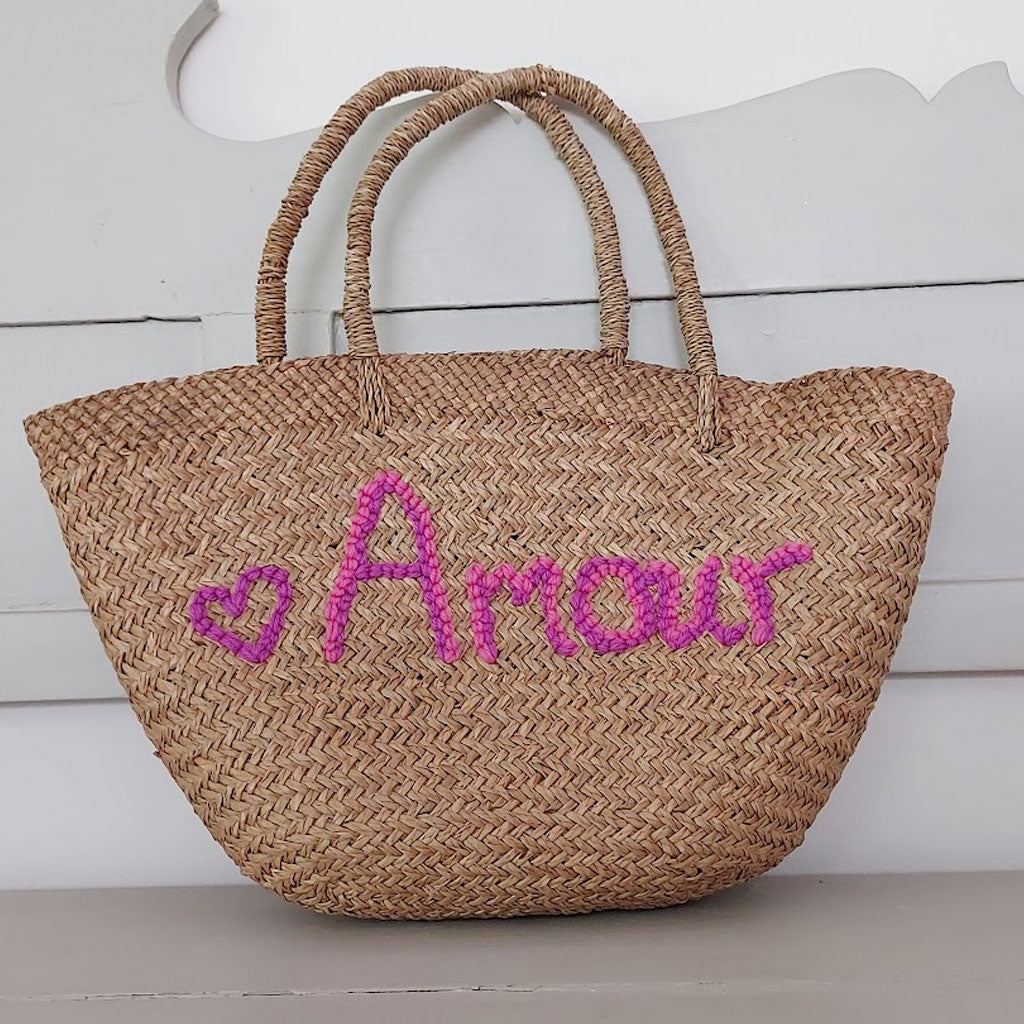 











Tiggy Totes - Punch Needled One-Offs
$74.00 USD
The Tiggy Tote has rustic charm.  A cute carryall for weekend jaunts or holidays. Each has been punch needled by hand (by me!) with fun slogans like 'just breathe', 'mood follows action', 'Amour'. 

Made from mendong grass, these bags were skilfully hand-woven in Bali.  
Size approximately 51cm high by 47cm wide


Woven mendong grass, unlined.  These are handmade and so if perfection is your middle name, this might not be the bag for you.  
Colours may vary slightly from images shown due to hand-crafted nature of the bag
Bag charms sold separately.
Not currently set up for shipping outside of Singapore - contact us to enquire about shipping cost to your location. 

Related products