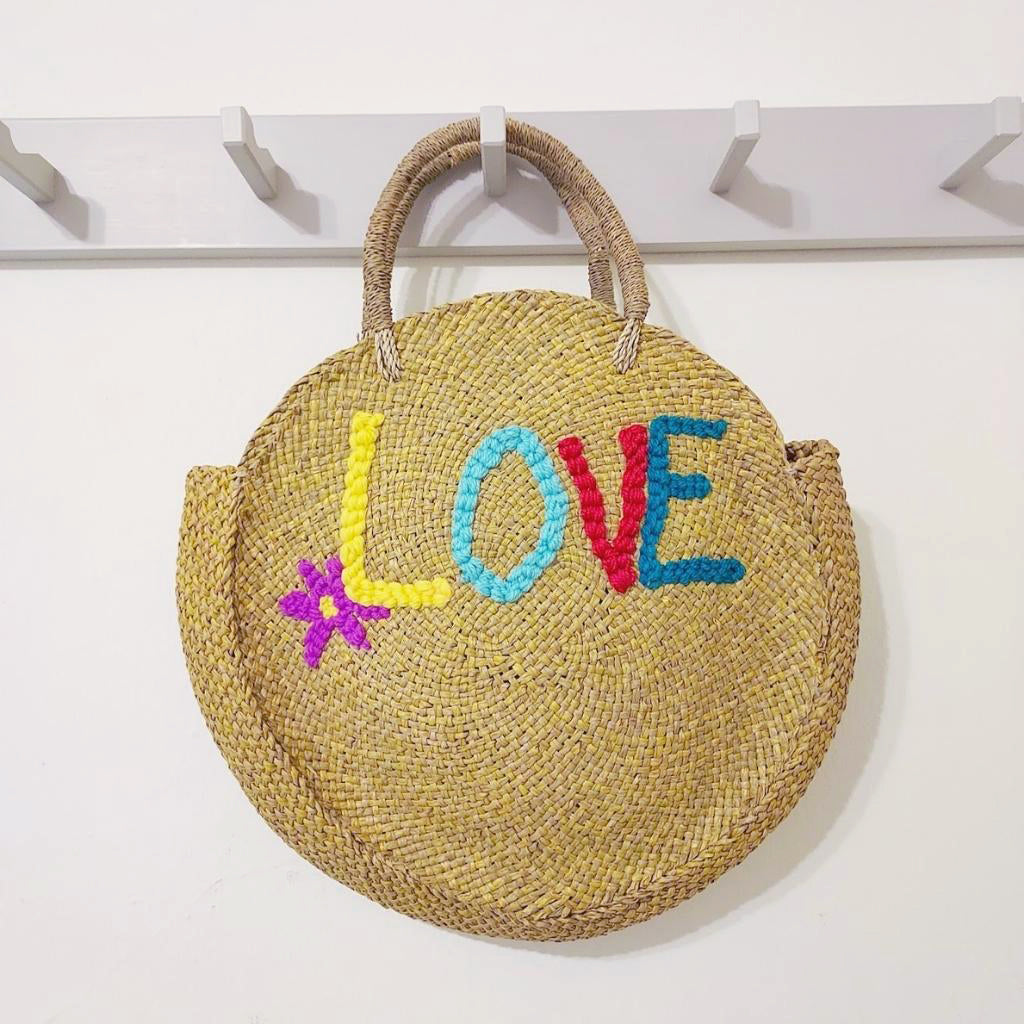 










Bobbie Baskets - Punch Needled One-Offs
$74.00 USD
Let's get personal...unique, one-off, punch needled Bobbie Basket Bags with fun slogans like Believe, LOVE and Smile.  Designer Emily Cheetham individually personalised these bags for your delight by hand-punch needling each basket.   

Made from dried pandan grass, these bags were skillfully hand-woven in Bali.  It's lightweight but generously sized with yellow and natural threads woven to make a delightfully subtle shade of blonde yellow - for the perfect year-round, summer vibe.  Try it out with one of our fun bag charms (sold separately - see here). 

Want your own personalised basket bag? Drop us a note as we plan to bring in more of these bags to personalise soon...

Size approximately 39-42cm diameter
Woven pandan grass, unlined. 
Colours may vary slightly from images shown due to hand-crafted nature of the bag
Bag charms sold separately.
Not currently set up for shipping outside of Singapore - contact us to enquire about shipping cost to your location. 

Related products